Everything You Missed at Our Chicago WorkParty Tour Stop
We headed back to the Windy City for our next WorkParty tour stop in Chicago. And, the ladies of CHI-town turned out! We teamed up with Microsoft Teams to bring our guests a WorkParty like no other. As you already know, Seattle is home to some of the most rad companies, including Microsoft.
The event was hosted at WeWork Kinzie, and our amazing speaker, Courtney Quinn, shared how she brought her own work party to life. Keep on reading for the tips, tricks and tools we learned about last night.

The third WorkParty tour stop featured a conversation with Courtney Quinn, founder of Color Me Courtney. She dished on how she made the leap from her 9-5 job to follow her passion, how she went from being a numbers nerd to a fashion influencer, and why she took her MBA off of her resume…gasp. Scroll ahead for some of the biggest takeaways from the conversation.
Mic-Drop Moments
"I took my MBA off my resume because I looked like. a numbers nerd on paper, and wanted to work in fashion"
"I made a blog to get a job, I never intended on having it become my job."
"I like to push people's perspectives of who should be in the fashion industry away. I just push the envelope, and I'll make you really uncomfortable."
"I don't want to be exclusive, I want to be inclusive."
"All brands should evolve, but everyone should have an axis."
"Im not for everyone, my brand isn't for everyone, but that's only fair if you tell people who you are."
It wouldn't be a WorkParty if we didn't have our guests get involved with our friends at Microsoft Teams. We had an interactive booth, where attendees took a quick quiz to learn what kind of team member they are: the influencer, the heart, or the collaborator. It was important for our guests to learn more about Microsoft Teams and how it could help their workflow and overall business. The WorkParty team used the collaboration tool to plan the entire tour.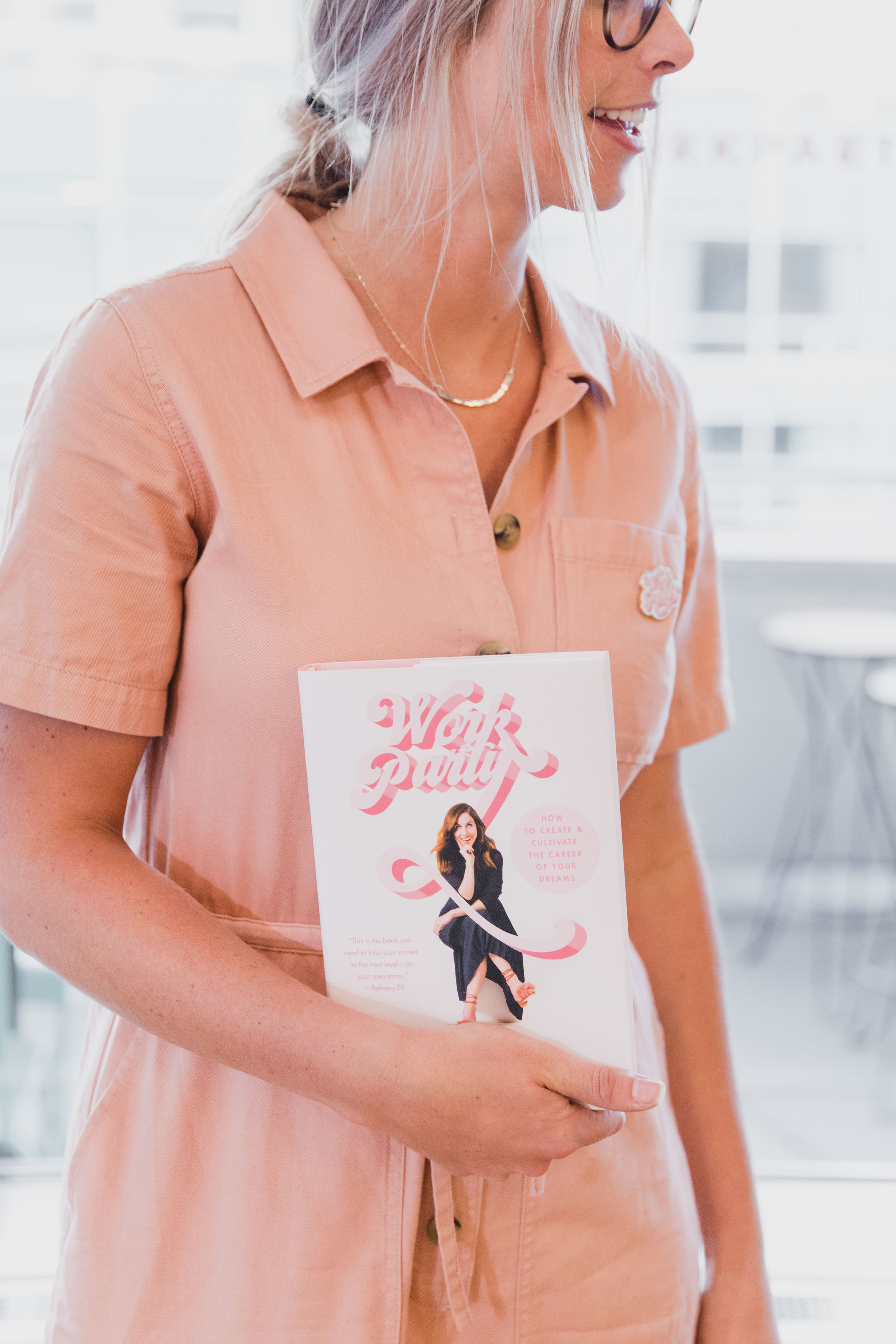 The ladies in attendance also sipped on some bubbly, courtesy of Chandon, while mingling with each other and as Jaclyn signed some books. There was also Crispin cider on deck, which is the perfect drink as we head into fall.
If you haven't purchased WorkParty the book, you can grab your copy here. Stay tuned for more tour updates as we hit the road nationwide!
MORE FROM OUR BLOG